Bollindale project
---
Company: Hetherington Newman
Designer: Mike Featherston
Hood: Bespoke Island PHOTOGRAPHER: DARREN CHUNG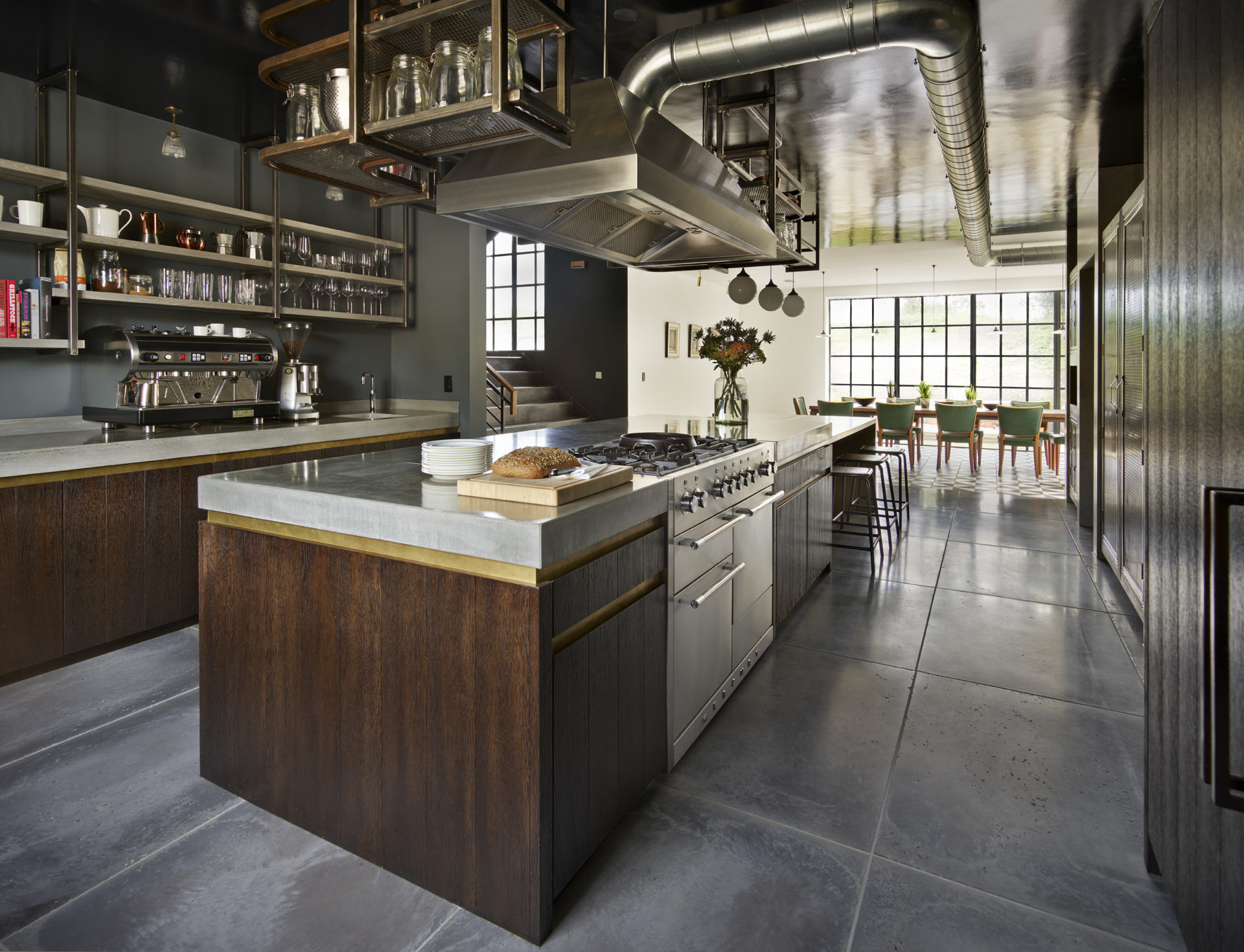 Industrial chic
"Industrial chic" is a notoriously difficult brief for a designer, especially when you apply that style to luxury interiors. There is a definite sweet spot that lies on the spectrum somewhere in between gritty commercial, and "over polished".
This kitchen project by Mike Featherston of Hetherington Newman hits that sweet spot perfectly… And then some.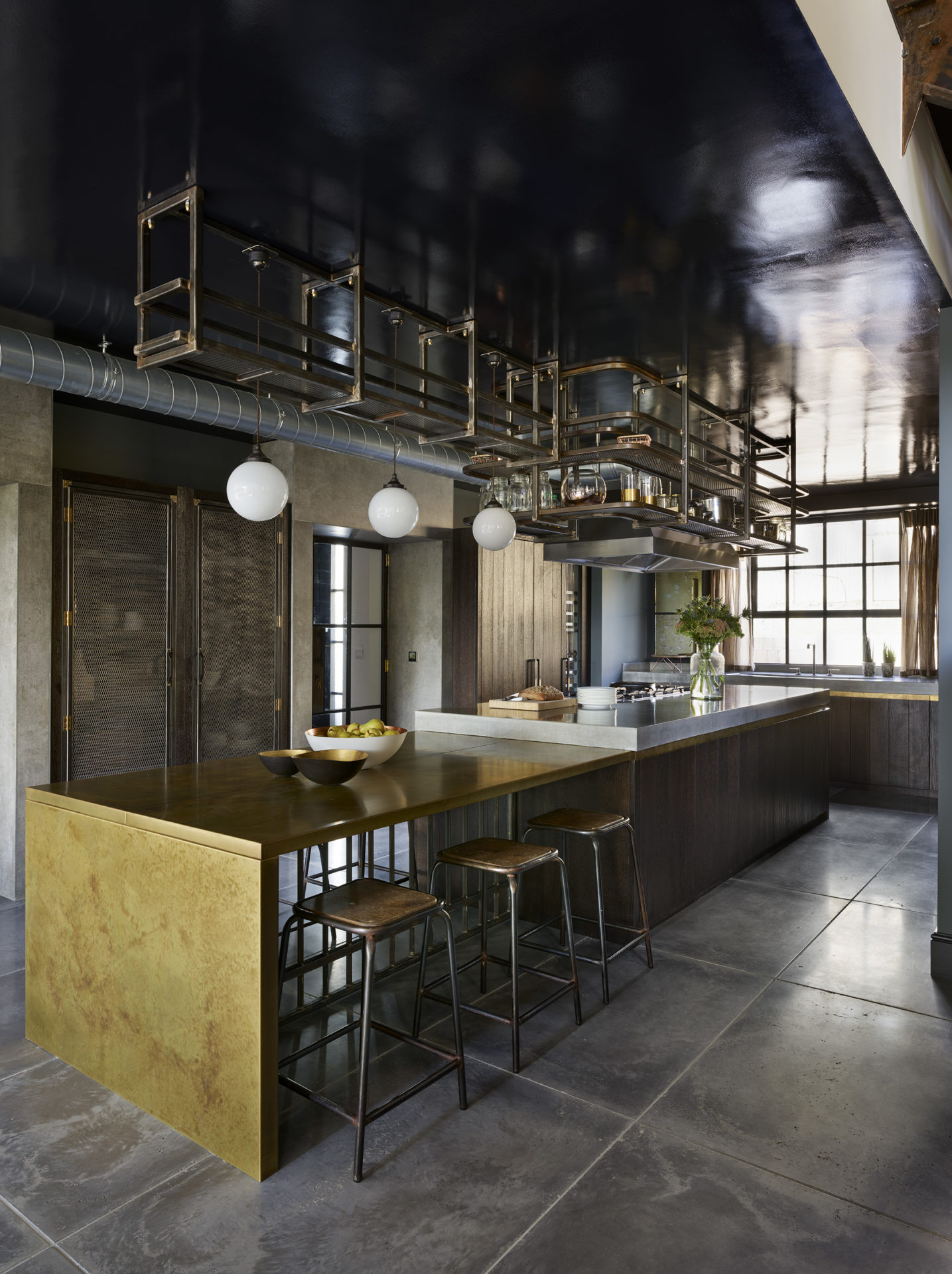 Mike worked closely with the client to realise both the potential of this beautiful open-plan space, and the opportunity to create an opulent industrial style area with the practicality of a family kitchen.
The client was clear on the brief from the outset, different metallic elements would need to be blended with concrete and rich wood to create a luxuriously dark and moody kitchen space whilst all complimenting each other and just as importantly, remaining in keeping with the feel of the rest of the property.
Brushed and stained oak cabinetry was paired with elements of antiqued brass in the form of the island-end breakfast bar and cabinet trim, and antique bronze picked out in handles as well as the over-island shelving, and display cabinetry, which were both accented by a perfectly suited industrial style bronze mesh.
The result
---
To lighten the area a beautiful polished concrete worktop from Fluid Stone Studio was specified with cut-out allowed for a stainless steel Mercury range cooker. To compliment the client's love of cooking, this was paired with a bespoke Westin island hood. Instead of the usual chimney to ceiling height to hide the ductwork, the hood was suspended from the ceiling to make a stunning feature out of the exposed galvanised ducting which ran for almost ten metres to a roof mounted motor to keep noise levels down in the kitchen area without compromising on the required performance.
The result is nothing short of stunning. A masterclass in industrial chic from Hetherington Newman.
get in touch
We'll be in touch as soon as possible. Thank you.