Castle House
---
Company: Stephen Graver Ltd
Hood: bespoke ceiling hood PHOTOGRAPHER: Marc Wilson
perfect harmony
A good kitchen designer doesn't just provide you with beautiful furniture that meets all of your practical needs, a kitchen needs to also work in perfect harmony with the wider property. When that property includes features that demand continuation in any future design, that's where a good kitchen designer can really prove their worth.
Stephen Graver Ltd were commissioned to design a kitchen for a beautiful Bath property. Immediately they identified that any design had to be driven in part by the huge hexagonal entrance atrium that leads directly into the spacious open plan kitchen area.
Initial design concepts were talked through with the clients and developed into working drawings. The statement piece for the kitchen was to be the large ceiling bulkhead mirroring the central island, which in turn mirrored the hexagonal entrance atrium. and in order to make sure it worked aesthetically, the team at Stephen Graver manufactured a full size section, enabling the clients to fully visualise how the finished piece would look and how they would be able to use the island space.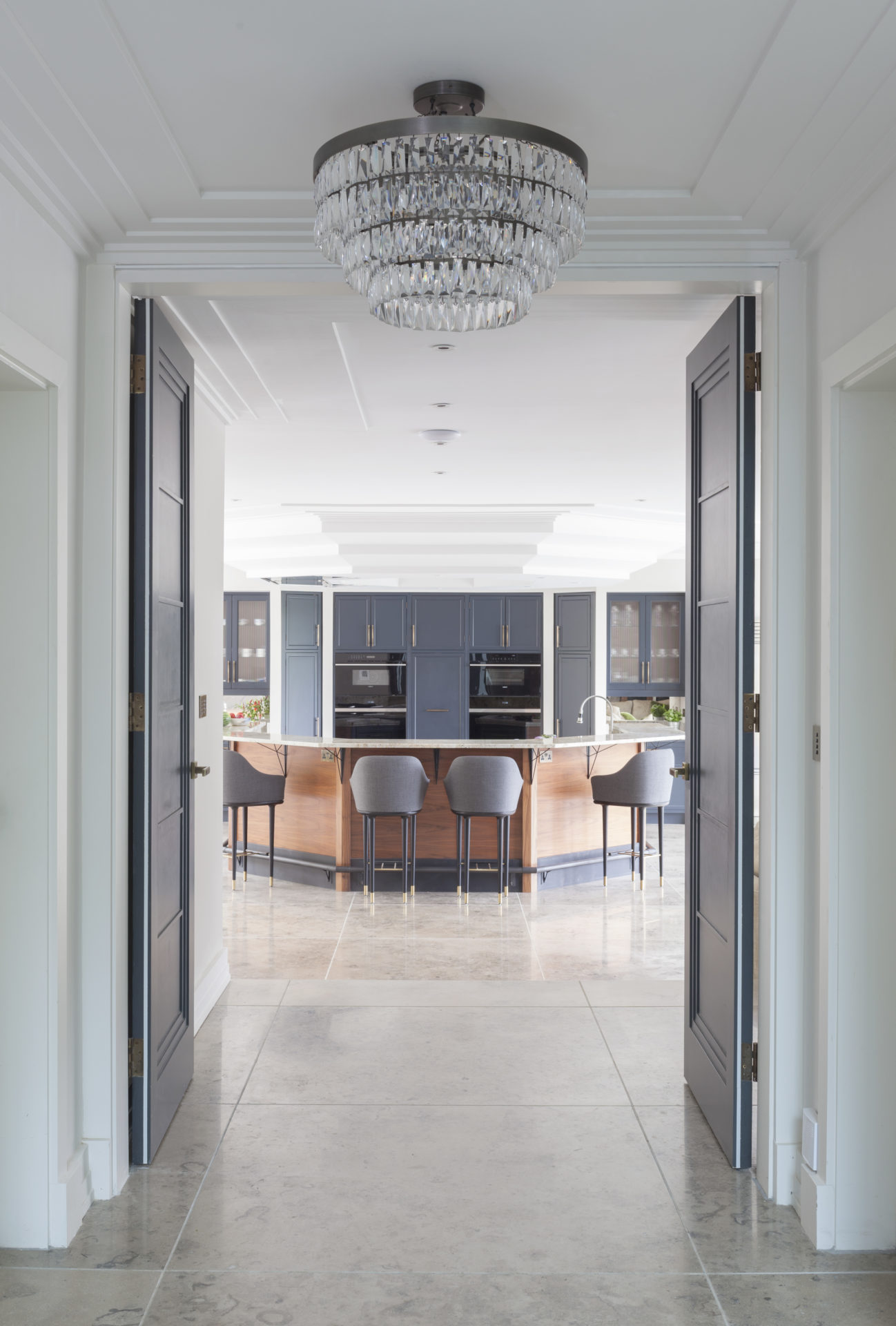 the hexagon
---
The American Black Walnut panelling was chosen to compliment some of the client's existing furniture, this material is used throughout the construction of the kitchen cabinets, with the paint colour of the door fronts complimenting the colour of all the building's exterior doors and windows.
The hexagonal island area was finished with the finest granite worksurfaces to provide a beautiful contrast to the walnut finish.
Westin were commissioned at an early stage to design a bespoke ceiling mounted hood that would not only be designed with the same hexagonal angles as the island and ceiling bulkhead, but provide power exactly where required for the modular hobs below.
The result
---
The completed kitchen oozes class in a property that does exactly the same. Stephen and his team have managed to create a unique kitchen with expert attention to detail and with exacting standards of design & quality within a property that deserves it!
get in touch
We'll be in touch as soon as possible. Thank you.