chester row
---
Company: Naked kitchens
Designer: JAYNE EVERETT
Hood: BESPOKE WALL MOUNTED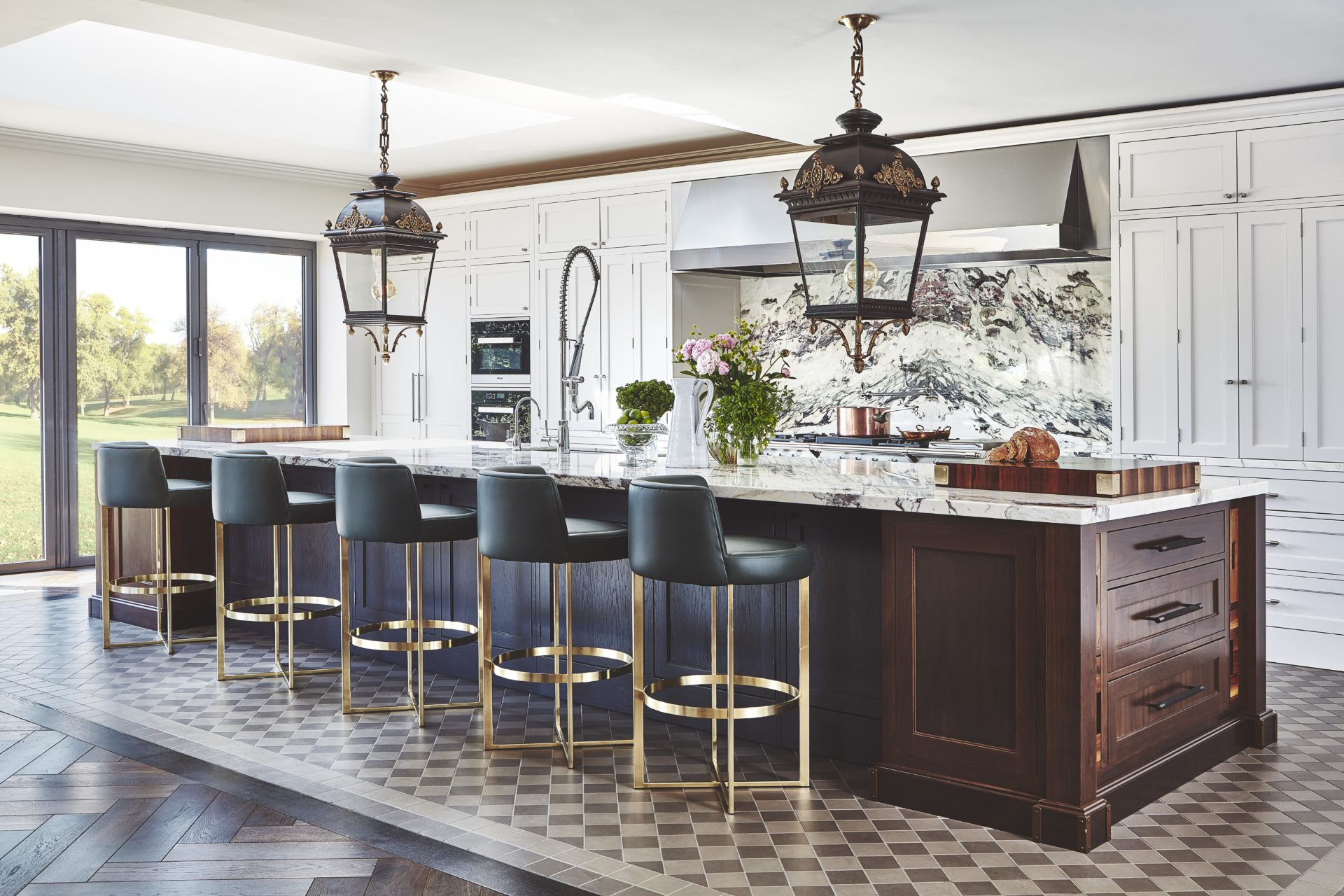 Timeless beauty
A traditional Shaker kitchen is still a thing of simplistic, timeless beauty. But how do you elevate what is a simple style, to a modern, luxury kitchen design? Designer Jayne Everett delivered this and much more in Naked Kitchens Chester Row project.
The client's property included a vast open plan area that needed to be a clearly delineated multifunctional space. The brief was to create an area with a traditional kitchen with a modern twist, with the keywords used being "Opulent" and "Dramatic". Also included in the space were to be seating and dining areas. The whole area benefitted from being framed by full length glazing that flooded the area with natural light.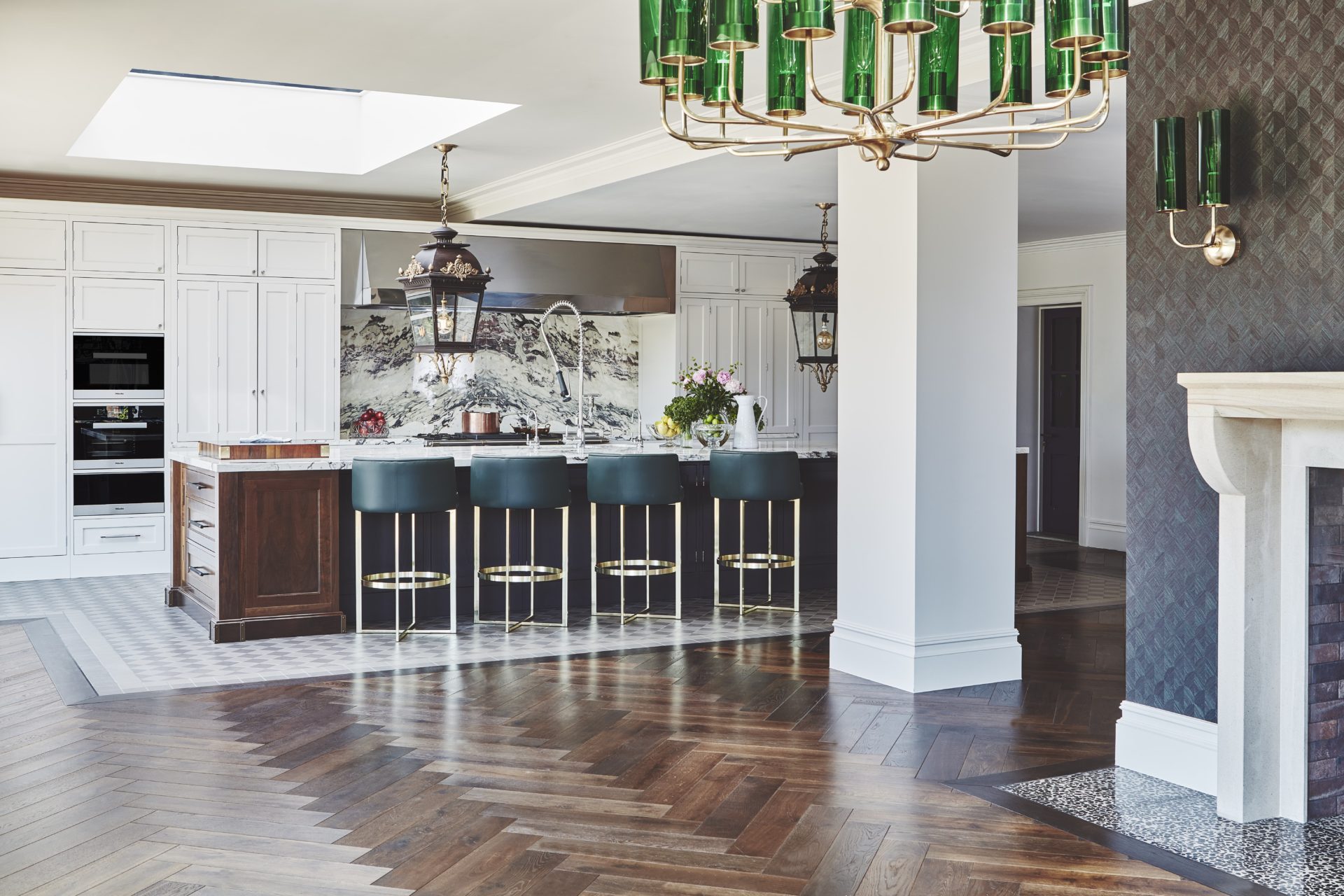 With the clients being keen cooks, they owned a multitude of small appliances that were all used on a regular basis. For this reason, the kitchen had to include as much storage as possible to ensure that the appliances were close at hand but behind closed doors.
Naked Kitchens own handcrafted Shaker cabinetry was specified in a pure white painted finish, and paired with a contrasting sumptuous, deep walnut island. Pops of opulent colour were introduced in the form of brass detailing for a real luxury feel, something that would be carried on in the rest of the area with fittings and accessories. The whole kitchen area was dramatically distinguished from the rest of the space by the addition of gorgeous black and white tiling to the area, in contrast to the rich parquet flooring throughout the rest of the open plan area.
The clients love for cooking was encouraged by the specification of a Wolf range cooker, above which a bespoke Westin wall mounted hood was specified, which was not only tailored to the power and the width of the equipment below, but designed to create a real focal point in the kitchen.
The result
---
The end result is fabulous and the kitchen design compliments every part of this truly beautiful space and the whole incredible property.
Visit Naked Kitchens
get in touch
We'll be in touch as soon as possible. Thank you.