industrial kitchen
---
Company: the woodworks
PHOTOGRAPHER: pAUL CRAIG
Hood: BESPOKE WALL MOUNTED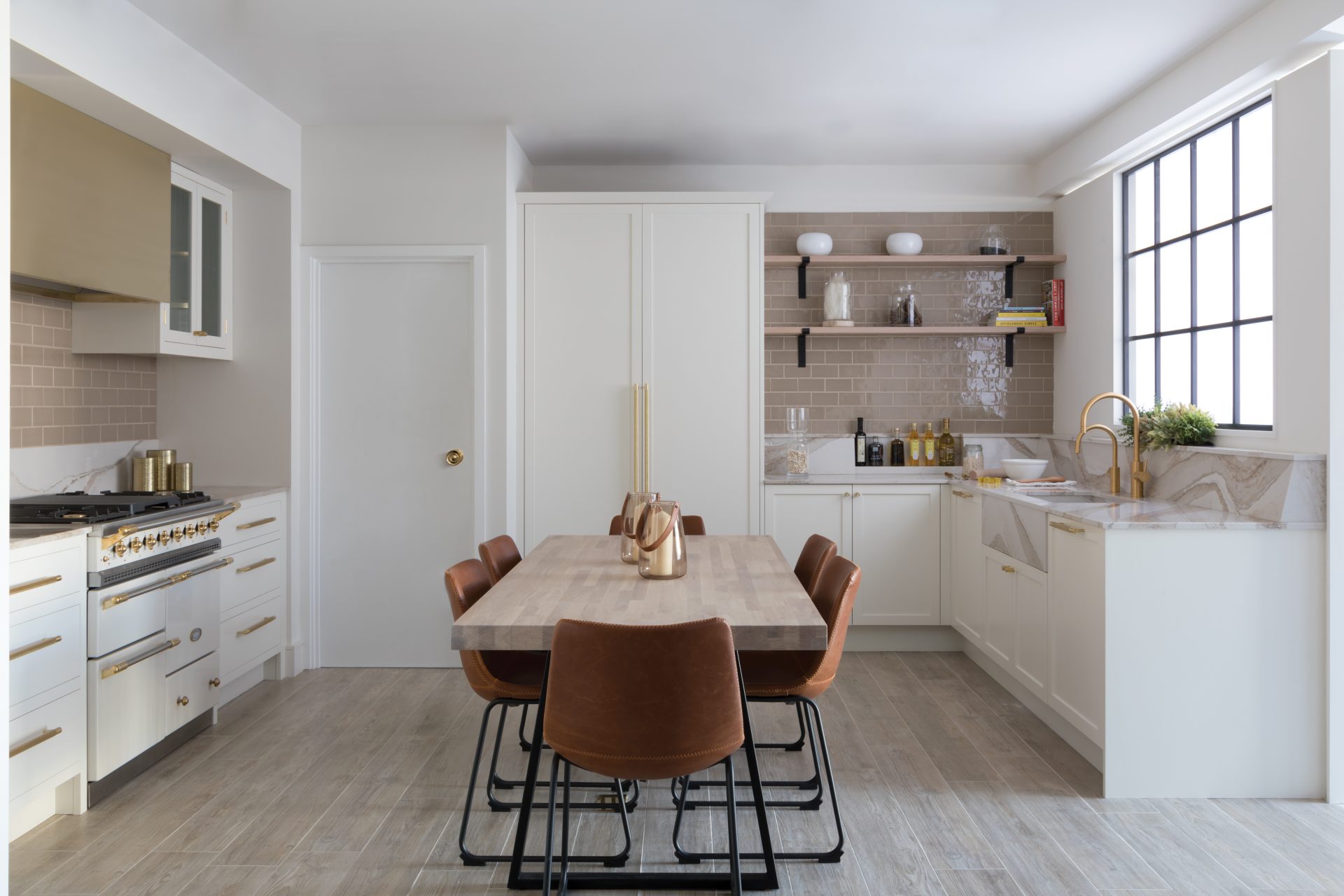 style combinations
Designing a successful, multi-function kitchen display is difficult to get right, especially when said display has to tick a number of boxes, and showcase various techniques and styles within a relatively small area. Something that The Woodworks turned into something very special.
The display was to be a combination of two different Shaker kitchen styles, one being a traditional in frame style, the other being a lay-on Shaker format. Both of the styles had to work together and be aesthetically seamless.
As the showroom is located in an old building this provided the team with the perfect opportunity to showcase their truly bespoke craftsmanship skills as there were large deviations in the measurements of the walls and ceilings.
As this was a display situated centrally in the showroom, a light and bright white colour scheme was chosen, accentuated by brass accents picked out in the handles, hinges and tap, along with part of the centrepiece and focal point of the display, the beautiful white and brass Lacanche range cooker.
To provide a real statement and central feature, The Woodworks specified a bespoke Westin wall mounted hood above the Lacanche in solid brass, specifically selected in untreated brushed brass to change over time and increase in character.
The result
---
The result is a beautifully elegant kitchen display that perfectly showcases both the adaptability of the craftsmen, and the design flair and attention to detail required to create a truly beautiful kitchen space.
Visit The Woodworks
Visit Paul Craig
get in touch
We'll be in touch as soon as possible. Thank you.