surrey hills
---
Company: humphrey munson
Hood: Bespoke built in PHOTOGRAPHER: Paul Craig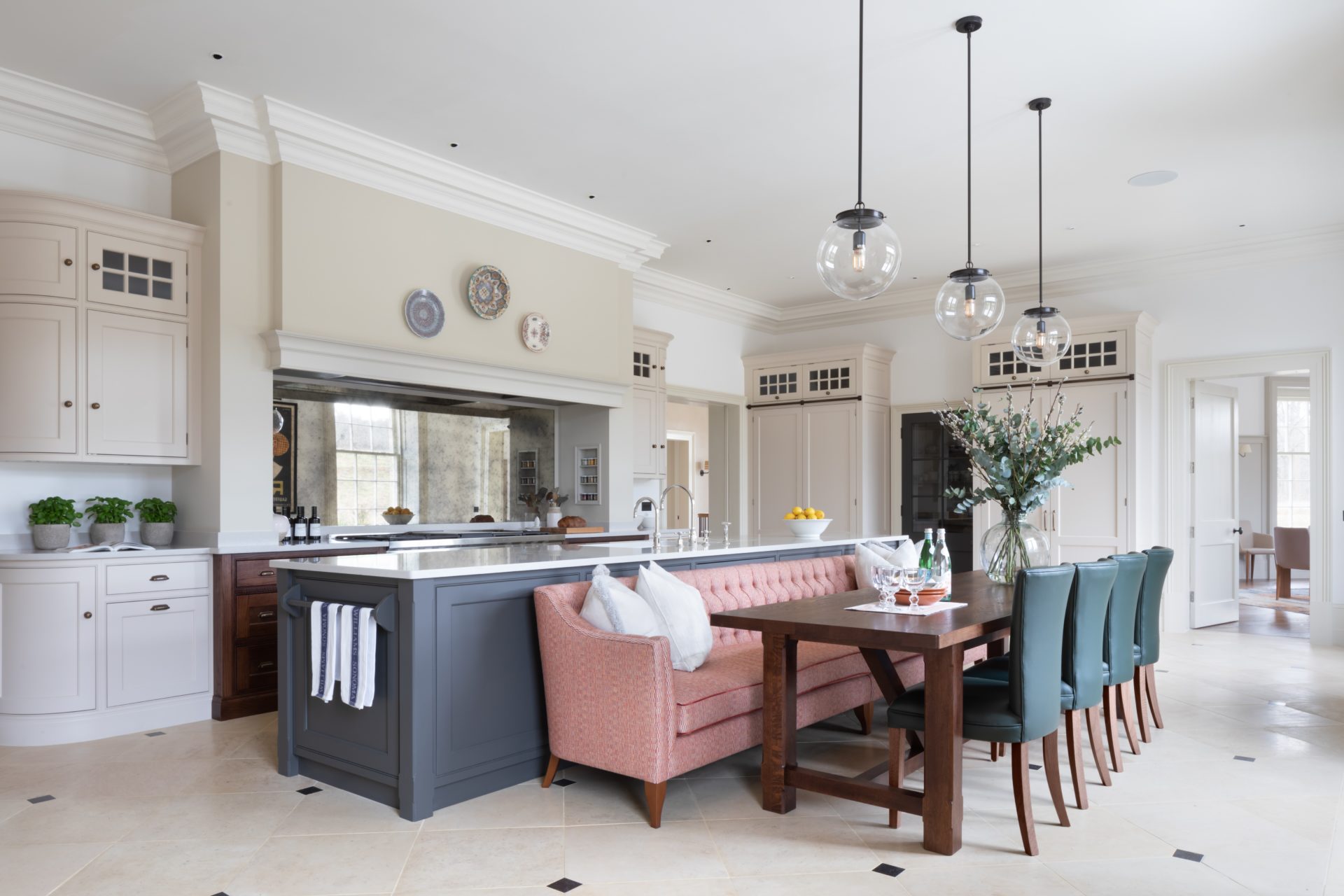 perfect symmetry
The team at Humphrey Munson were tasked with complimenting this classical new country house designed by ADAM Architecture, set within the heart of the Surrey Hills area of England, with sympathetic, stylish and classical furniture for the kitchen and other dedicated areas.
The design of the house is arranged on a butterfly plan, with wings radiating from a central core creating a property of perfect symmetry that maximises the wonderful views from all sides of the home.
Work first began on this project for Humphrey Munson back in 2016 during the pre-planning stage, working closely with the clients and the architects to ensure every last detail was considered to ensure flawless symmetry. The remit included the design, manufacture and installation of the kitchen, pantry, china room, hallway dresser, main boot room and the guest boot room to provide continuity throughout the property.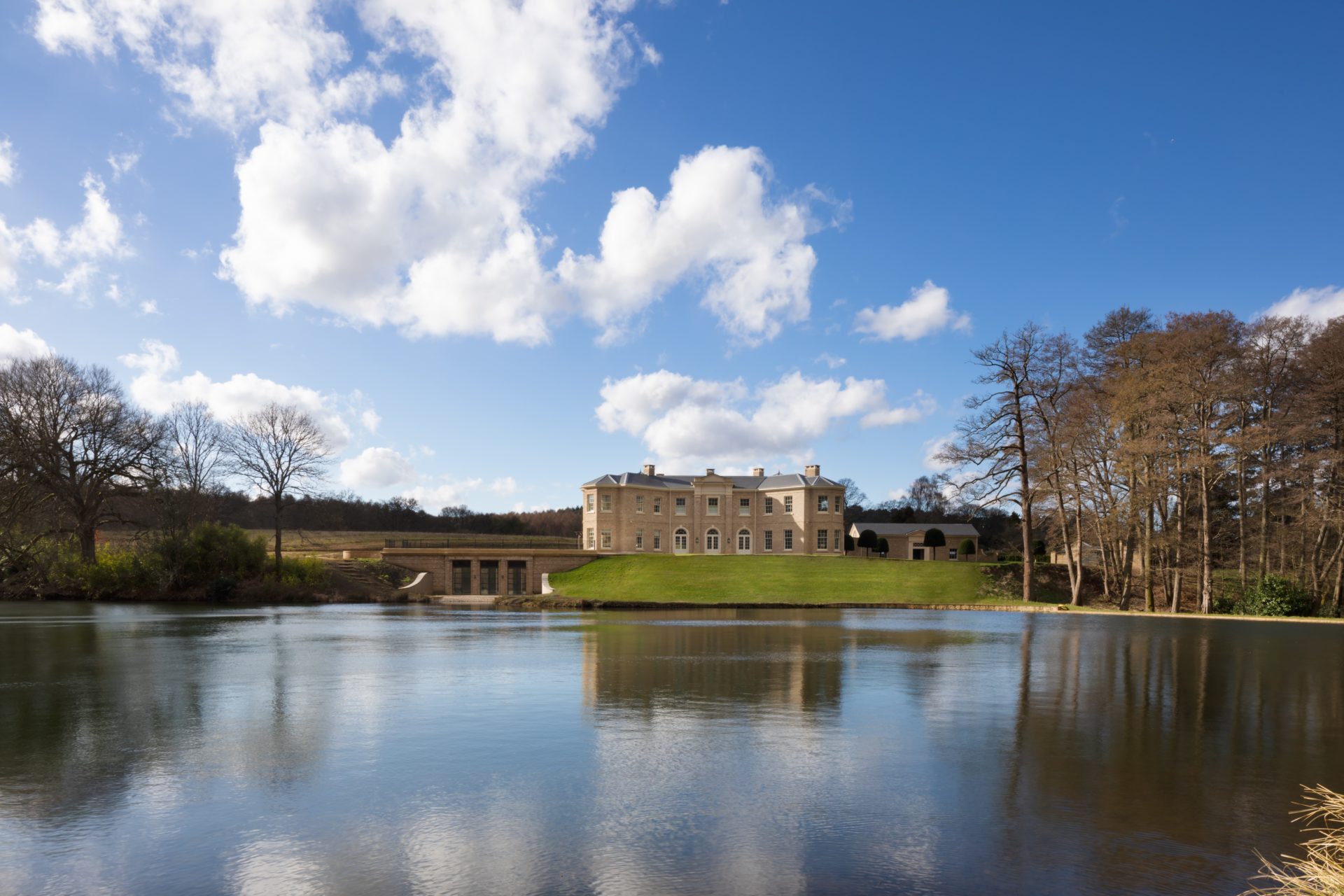 The Humphrey Munson Nickleby kitchen is positioned within the central core, providing views of the kitchen gardens and countryside beyond on one side, and the beautiful lake on the other. At either end of the kitchen is a walk-in pantry and a walk-in china room. The entire room is perfectly symmetrical. All cabinetry is hand painted in Humphrey Munson's own range of shades, the perimeter cabinetry in beautiful neutral Cuffs, putting the emphasis on the deep blue HM Top hat shade on the island.
All cabinetry is given a further unique edge with the addition of Humphrey Munsons own range of hardware with the beautiful Fielding knobs and Granger pull handles in aged brass.
Set into the mantle, Westin were commissioned to manufacture a built-in hood, tailored to the power of the Wolf range below and including an all-important vaulted area to the base, ensuring that no fumes escape into the wider kitchen area. The two appliances are connected by a stunning antiqued mirror splashback.
The result
---
The result is a kitchen that beautifully enhances a stunning property. The attention to detail by the team at Humphrey Munson to remain sympathetic to the overall symmetry of the property within their design areas is a thing of beauty.
get in touch
We'll be in touch as soon as possible. Thank you.