Taj Mahal
---
Company: Such designs
Designer: Suchin Pindoria
Hood: Stratus Air ceiling hood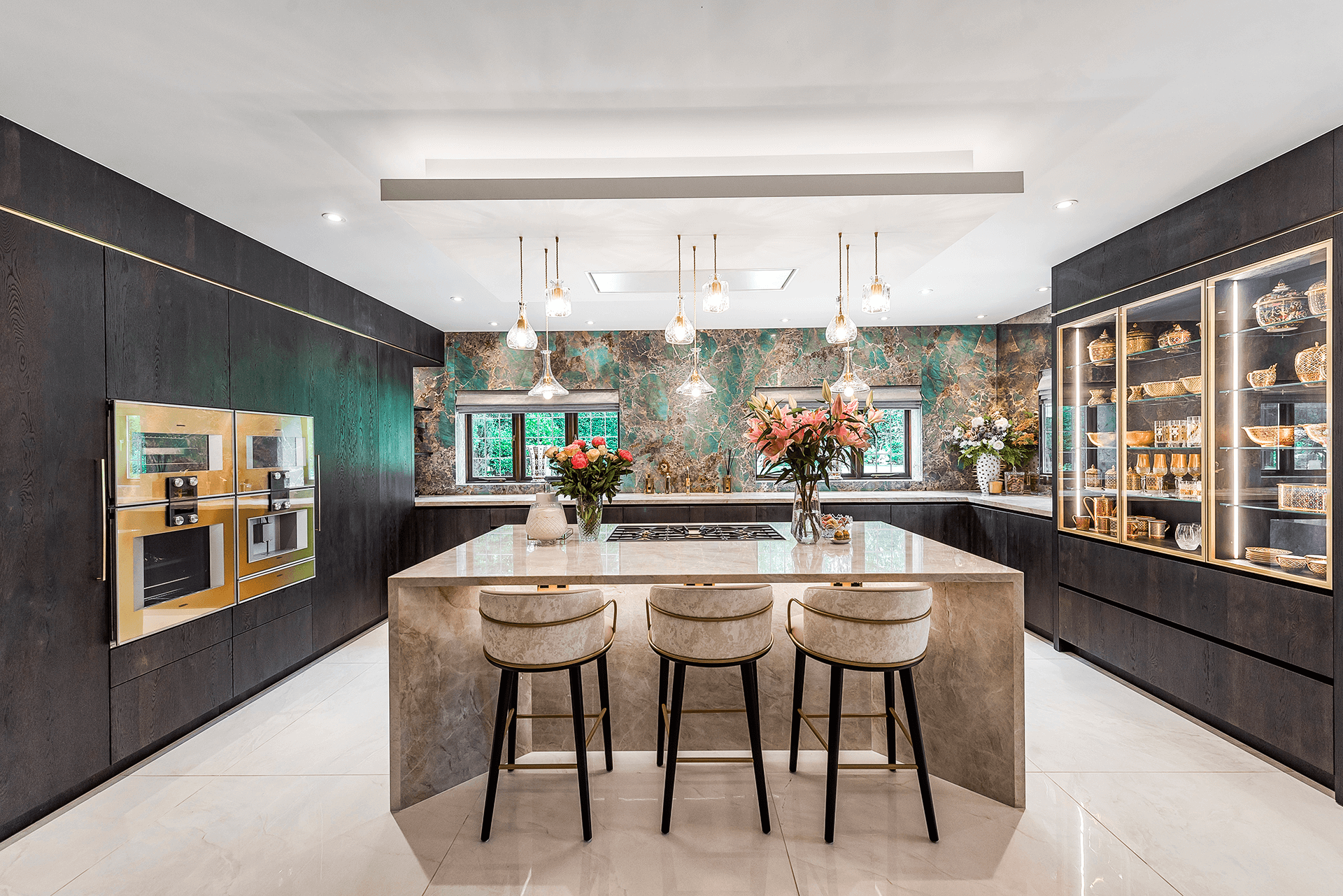 opulence
Opulence without looking garish is a difficult balancing act for a designer. Factor in delivering a project that mixes different high spec finishes and materials with the overarching need for a practical family kitchen as well as a social "show piece" space, and this is taken up a notch. This was the challenge faced by Suchin Pindoria of Such designs for this stunning project.
The client was clear during the initial meetings that the kitchen had to work in harmony with the rest of the home. in their exact words, "blingy not tacky". Gold was a recurring theme during the early client meetings and a finish that had to be subtly worked into the design and more importantly, work alongside the other chosen finishes.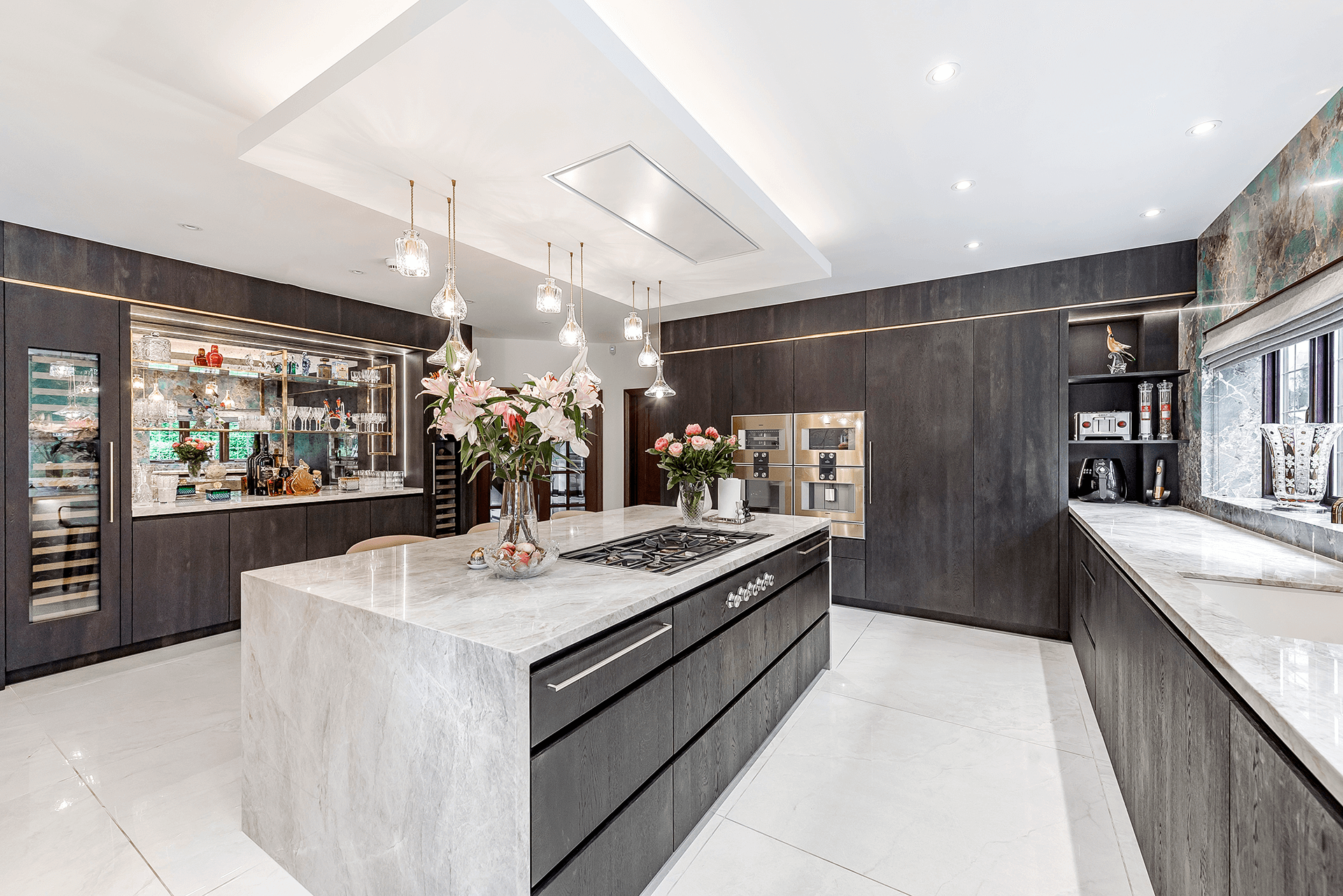 The project did have certain restrictions to overcome at the design stage, as a family kitchen the space did work structurally so the integrity of the space had to stay as it was, no windows or doors could be re-sited. The original kitchen did not feature a central island which would enhance the sociability of the space, so there was a need to get all services through to the planned island through the concrete floor with minimum disruption.
To create the required look, Such Designs had to carefully choose the finishes. Beautifully understated antiqued brass accents were used alongside pops of gold all around the kitchen, these metal finishes were paired with a beautiful Amazonite stone for the rear wall with shades of blue green and rich golden veining. A contrasting lighter natural stone was needed for the island, so an equally beautiful and richly veined Taj Mahal quartzite was selected in a natural tone to not only soften the whole space, but provide the anti-staining finish required for a practical family kitchen.
As a contrast, rich dark wood veneer was chosen for the cabinetry to "frame" the entire space. On either side of the central island, brass accents were chosen to create symmetry in the form of glass display cabinets and wall ovens with a bespoke brass finish. A bar area complete with wine coolers was created on the entrance wall in the same antique brass which created a perfectly symmetrical design centred around the social island with powerful gas hob.
The result
---
The central hob was paired perfectly with the Westin Stratus Air ceiling hood in pure white, the hood is designed to be flush fitting and as invisible as possible with no lights so it will not detract from the kitchen lighting scheme and puts all of the attention exactly where it should be, on the beautiful kitchen.
The end result is a kitchen that works perfectly for a busy family, as well as being an opulent social space to be enjoyed with friends and family.
Visit Such Designs
get in touch
We'll be in touch as soon as possible. Thank you.