the pavilion
---
Company: stephen neall interiors
Hood: bespoke wall mounted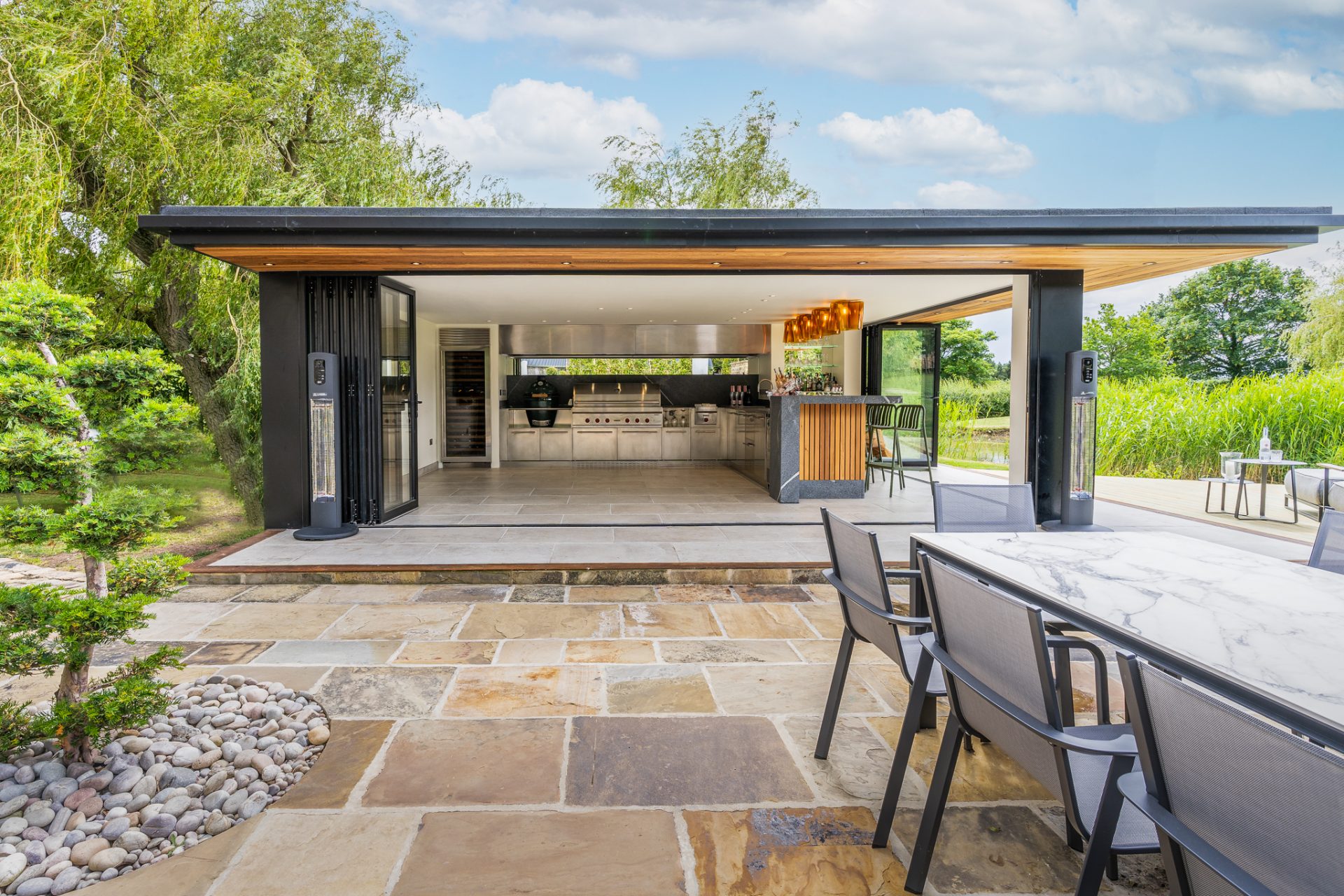 outdoor entertaining
In recent years, there has been a quiet revolution in the way that the home has to work in tandem with the outside space. Even the best equipped, dedicated barbecue areas still come up short when up against a fully equipped kitchen. And then there's the age-old British problem of sideways rain for ten months of the year, when these areas become a no-go without waders. Enter the rise of the garden room! Vive la revolucion!
The team at Harrogate based Stephen Neall interiors were tasked with creating a fully-equipped (and then some!) luxury kitchen in a newly built garden pavilion, that would be a multi-functional, outdoor entertainment area that could be used year-round.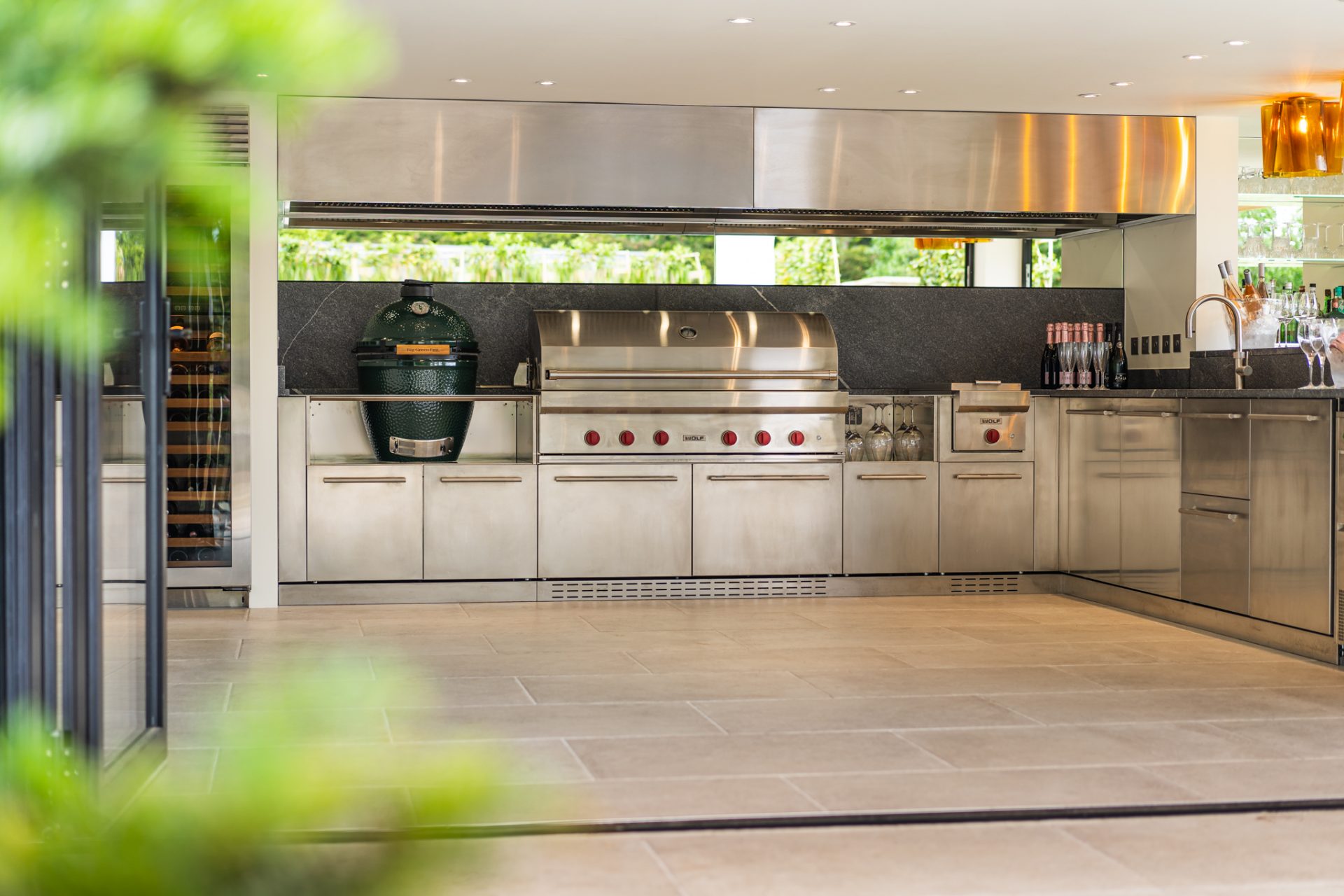 professional capabilities
---
The clients were very keen cooks and wanted to recreate their own kitchen with professional capabilities in the pavilion. The space also had to include space for dining and a dedicated drinks area to relax in. The pavilion features gigantic folding doors on two sides of the structure to provide amazing views over the garden and surrounding countryside to merge the inside and outside perfectly.
The team sourced a specialist barbecue in the form of the iconic Wolf and complimented this with a Wolf gas burner. Completing this amazing cooking area is the Big Green Egg. The team and the clients decided on an L shaped layout for the room, ensuring perfect interaction between cook, the guests, and the garden.
Westin were approached to provide a bespoke solution for the various pieces of cooking equipment, something that can be tricky, and has to be scrutinised in detail when dealing with barbecues and specialist equipment. The solution was a five-metre hood, split into two sections, mounted above the cooking area between wall and ceiling.
Using a combination of motors at regular intervals ensured that the power was not only matched to the equipment, but spread evenly along the whole cooktop to ensure that the entertaining area remained fresh, even with the doors closed.
The result
---
The result is an incredible, fully equipped cooking, dining and entertainment area, perfect for summer days, or sideways rain in January.
get in touch
We'll be in touch as soon as possible. Thank you.