family kitchen
---
Company: Point 5 kitchens
Designer: JOE KARDANI
Hood: BESPOKE VECTOR EDGE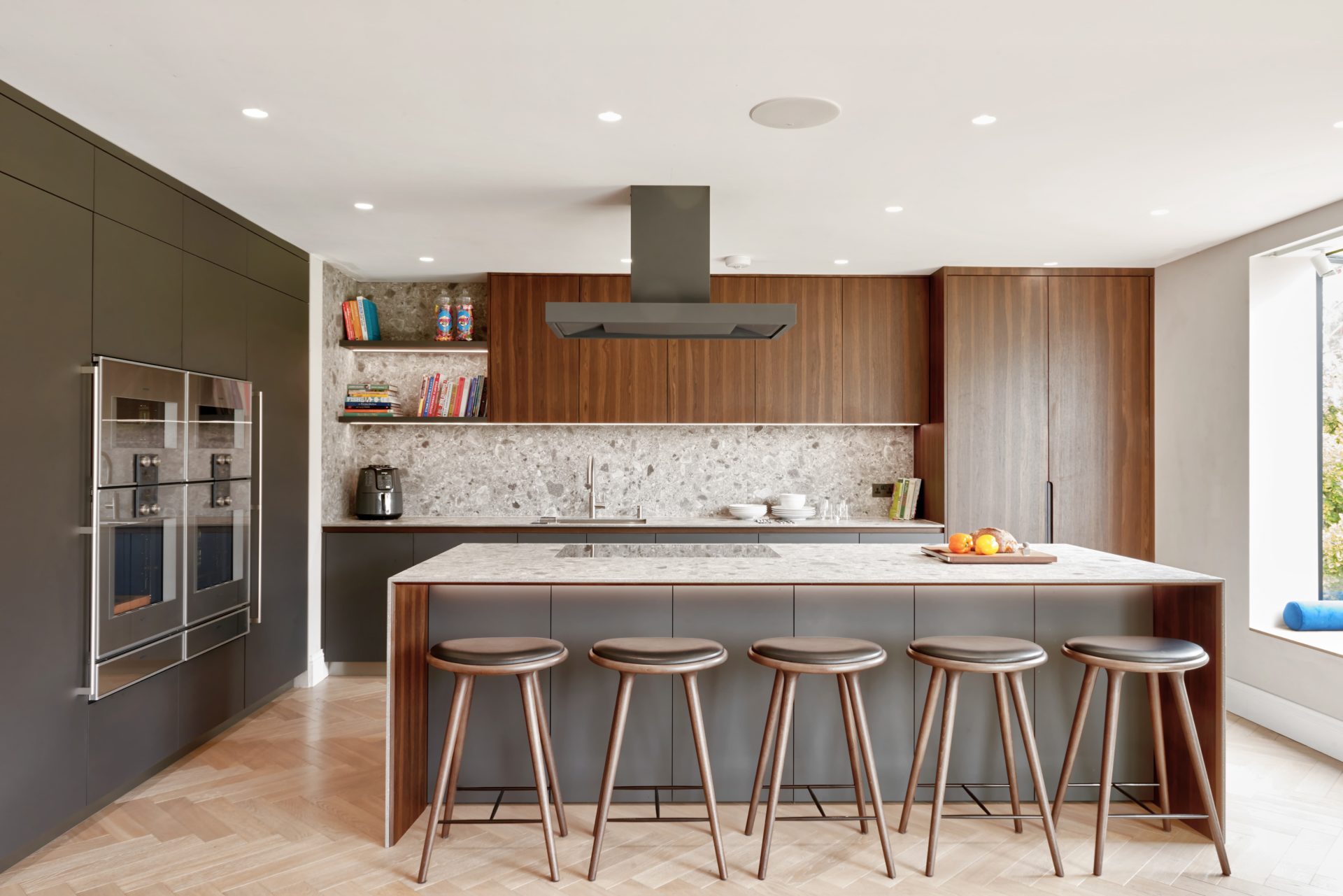 Bespoke
A bespoke hood doesn't have to be truly bespoke. Sometimes just matching a standard hood to other finishes in the kitchen can be a relatively inexpensive way to achieve uniformity, as was the case in this kitchen project by Point 5 Kitchens.
The kitchen was the final piece in a major property redevelopment and featured large sliding doors leading into the rear garden. The plan for the client was to create a large open plan multifunctional area that would be the perfect indoor/outdoor space for this young family.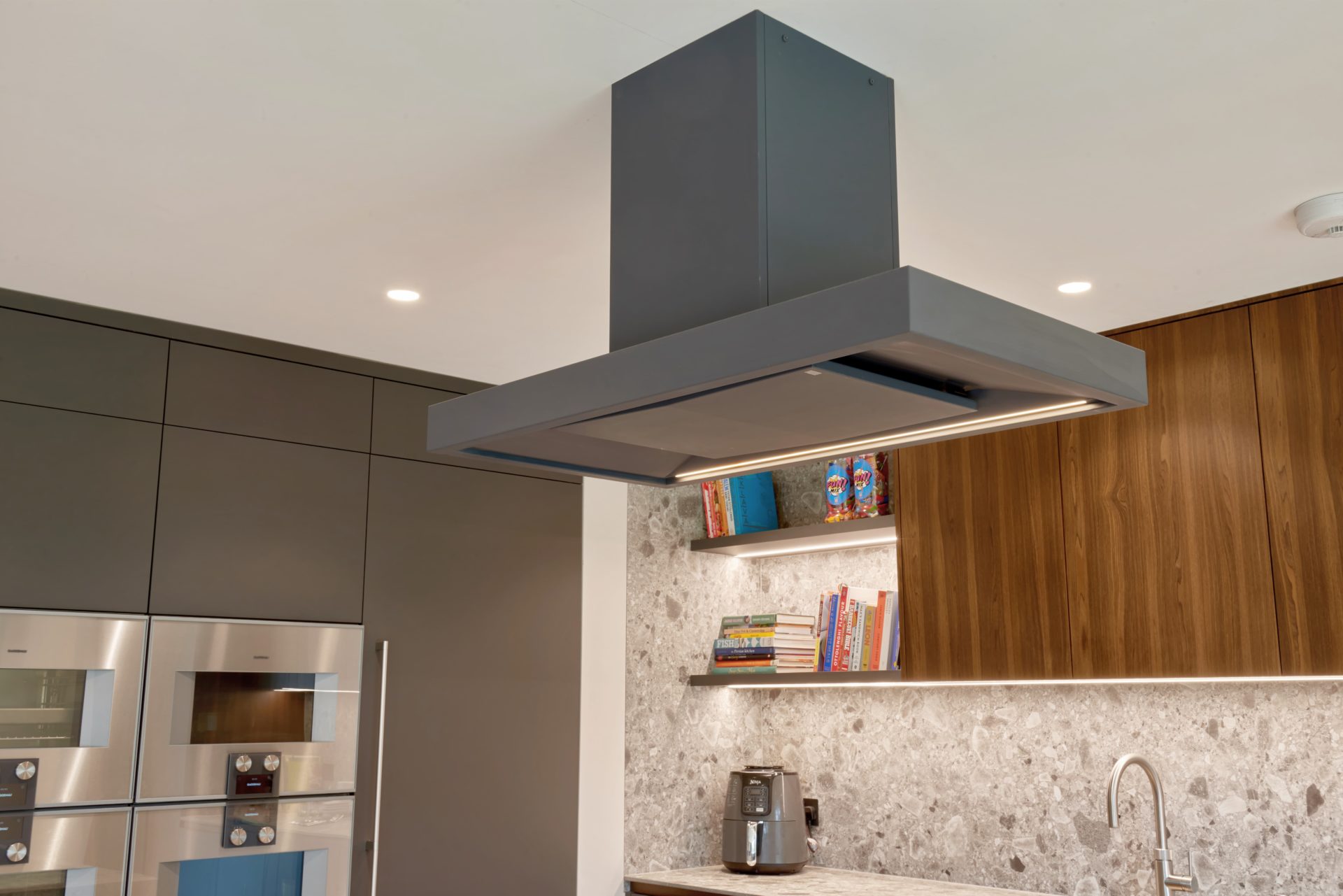 A new extension was built onto the rear of the house into a single open plan area. With the addition of the sliding doors this created a great family living space.
The clients felt that with the addition of the large glazed doors and beautiful light wood parquet floor, they could afford to be a little bolder when it came to the choice of finishes in the kitchen.
The main colour chosen was a beautiful, luxurious dark graphite grey, matched with contrasting light porcelain worktops that included a rich grain of complementary grey, and rich dark wood cabinets.
The result
---
To add an extra level of uniformity, the Westin Vector Edge island hood was selected in a colour matched satin paint finish. The clients are extremely keen cooks so needed the extractor to not only look good, but provide excellent extraction in the kitchen area to stop any fumes from dispersing into the open space.
The Vector Edge is designed to collect more fumes, quicker than a conventional hood of its type, so pairing the hood with a powerful external motor ensured this beautiful family kitchen remained fresh, no matter how intense the cooking.
get in touch
We'll be in touch as soon as possible. Thank you.